THIS ITEM CANNOT BE EXPEDITED DUE TO SIZE!

DHD 600-415 Front Truck Pulling Weight Bracket 2001-2010 Chevy GMC 2500HD Trucks
DHD's front weight bracket will work on all 2001-2010 Chevy/GMC 2500/3500HD pickups. Their newest revision is JIG built and utilizes 2" .250" formed tubing, providing excellent strength and precise fitment. Their bracket accepts Ford, Allis Chalmers and IH suitcase style weights and comes standard with a quick detachable tow ring.
Their receiver based frame mounts make installation simple and quick. Just remove your factory tow hooks and replace with the included receivers. All the components of this kit come in raw steel but can be powder coated upon request. Powder coating will extend your wait and have an additional cost. Contact us directly for powder coating details.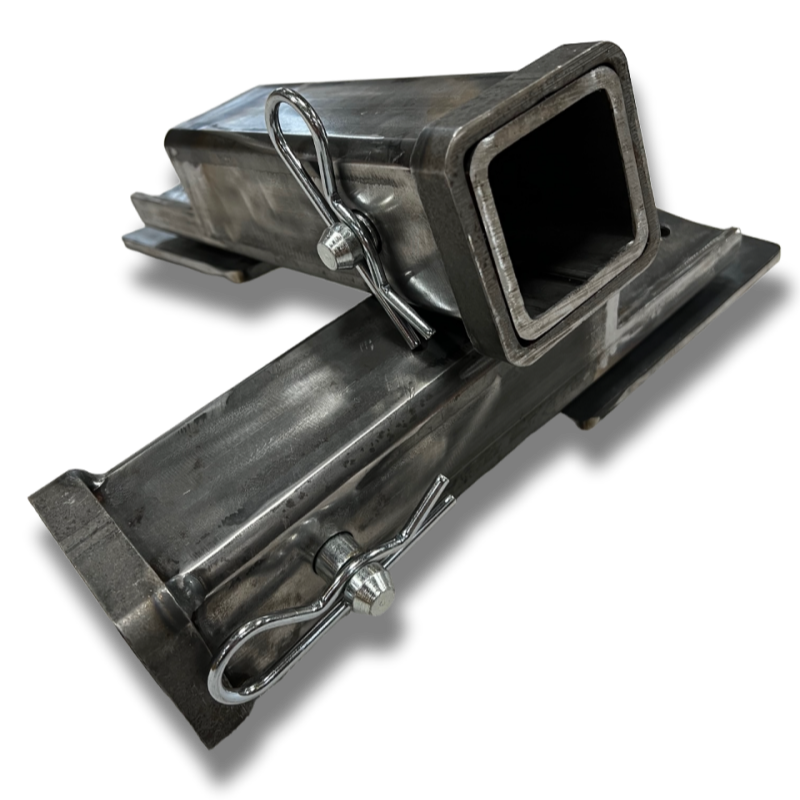 Why do i need weights to pull?
When it comes to excelling at pulling, chassis setup and weight placement proves to be just as critical as horsepower! Don't overlook the basics! Increasing the overall weight of your vehicle to closely match class rules is an excellent way to edge ahead of any lighter competition. The extra weight will not only help your truck grip the track but it will also retain inertia towards the end of the track, squeezing out valuable inches in super competitive classes. Adding weight to the front of the truck will help control weight transfer to the rear of the vehicle which effectively removes grip from the front tires. The front tires will always be cutting better dirt then the rear, sticking them to the track is critical. Weight will help do that. It should be noted, all of this extra grip and weight will increase chassis and steering stress. Your truck needs to at minimum have tie rod sleeves, a centerlink brace and some form of front suspension stop to limit compression.
DHD: 600-415