DHD's TORQ series studs provide the perfect blend of quality and value that all Motorsports enthusiast's seek. These studs are designed to provide marketplace options for street trucks under 800HP and a high quality budget friendly alternative to inadequate OE hardware.
While working directly with the manufacturer we have developed a 220,000psi capable 8740 chromoly stud with similar alloy attributes to that of ARP2000 material. Aside from excellent tensile strength, our threads are rolled after heat treat which provides a much higher quality thread and minimizes thread fatigue. Each stud is designed to match the length, size, weight and threads that will best benefit your application.
Converting your Cummins over to head studs will greatly increase the clamping load on your head gaskets. Thus keeping coolant contained and all that valuable boost right where you want it!
Features:
.120" Thick Parallel Ground Washers
12PT Flange Nuts
Black Oxide Finish
220,000psi 8740 Chromoly Construction
Kit Includes:
26 12mm Studs
26 12mm Nuts
26 12mm Washers
Installation Lube
Torque Specs
Compare to ARP 247-4202
DHD Head Stud Testing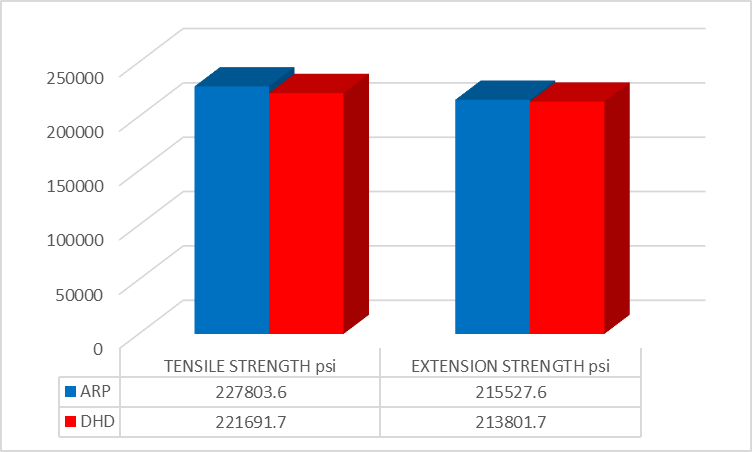 Part Number 800-067-11C