01-10 GM 6.6L Duramax DHD Torq Series 8740 Chromoly Flexplate Bolt Kit (45MM)
Part Number:

800-2901

Est. Ship Time:

Usually Ships In 1-2 Business Days
Dirty Hooker Diesel
For over 3 years DHD's TORQ series fasteners have been setting the benchmark for quality, performance and value. Don't be fooled by inferior late arrivals to the fastener market.
Replace your OE flexplate / flywheel bolts with these 8740 chromoly fasteners from DHD. Our bolts work perfect with Stock, SoCal, ATS, BD Diesel, Goerend and DHD flexplates/flywheel combinations. These fasteners have a tensile strength of over 220,000psi and feature the same alloy as our proven successful head studs. Aside from excellent tensile strength, our threads are rolled after heat treat which provides a much higher quality thread and minimizes thread fatigue. This bolt is designed to match the length, size, weight and threads that will best benefit your application.
Converting your Duramax over to chromoly bolts will greatly increase the clamping load on your flywheel. These bolts are a must on trucks with billet flywheels or upgraded flexplates! Buy TORQ, the first and the original ARP 2000 alternative.
Replaces GM OE Bolt 11610965.
Compare to ARP 230-2901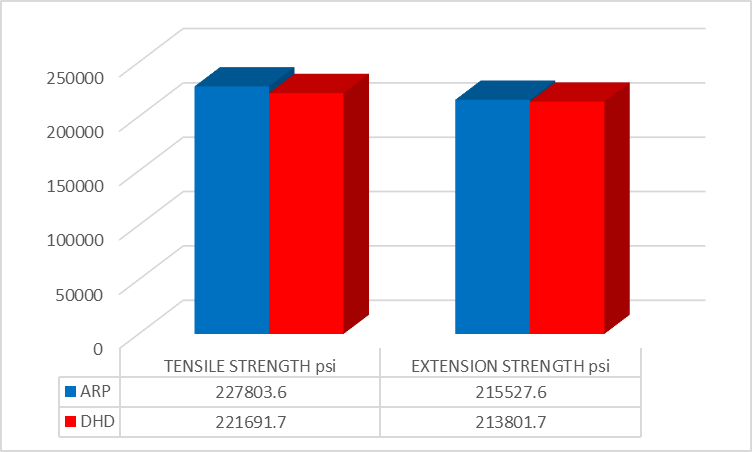 DHD: 800-2901